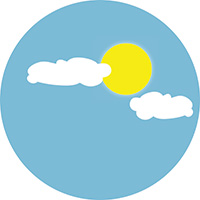 The Inclusive eBook Project:
Integrating Principles of Universal Design for Learning (UDL) into an eBook Version of TERC's What's the Weather? Unit
---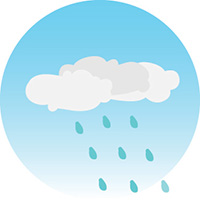 More than 25 years ago, TERC, with funding from NSF, developed the What's the Weather? unit. It belonged to the Kids Network series that was originally published by the National Geographic Society (NGS). As technology advanced, the structure and mechanisms that NGS had developed and managed for the data-related aspects of Kids Network became obsolete. With funding from NSF, TERC created a set of revised units. Revision and redesign of What's the Weather? as an inclusive eBook, with funding from TERC, is a first step in bringing a rejuvenated series to users that reflects 21st century technology.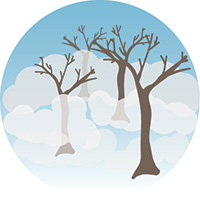 The eBook includes six chapters and is designed to supplement the core science curriculum. Students collect data about moisture (humidity, cloud cover, and precipitation), air temperature, wind, and air pressure. Their studies lead to understanding about weather as the condition of the air at a particular place and time. In addition to the accessibility features built into Apple devices, the eBook also includes: an interactive glossary of terms with ASL videos of signed terms; audio descriptions for all of the illustrations; and computer voice files of the reading and glossary text.
---
Downloads: (Adobe Acrobat Reader REQUIRED for PDFs, click here for free download.)
Glossary with ASL videos: